Multi-Room Audio Visual Installations
TotalSat are experts in multiroom AV (audio visual) distribution systems. Every system is different, which is why we tailor each one to be configured to operate through as many rooms as you wish, intelligently routing Audio, Video and Data sources to be available at every TV or Audio zone at any location within a property.
Audio Multiroom System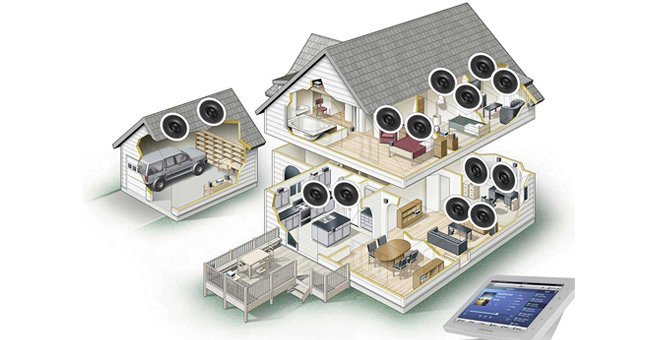 Video Multiroom Systems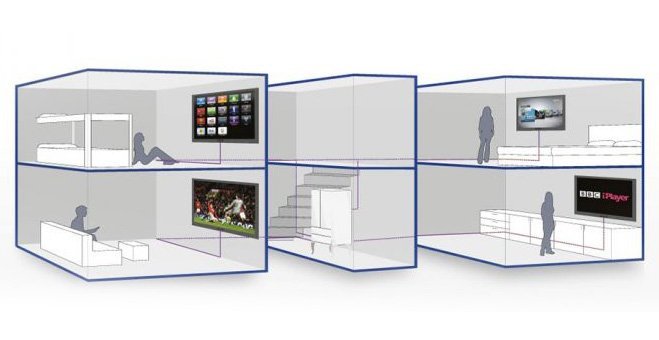 Data & Networking For Multiroom
Professional audio routing solutions for home and office, isolating controls and play zones by rooms, floors, even separate audio outputs within the same room. More info
Multisource professional matrix set up for multiroom use. Allows any screen to access all sources and share media and TV station from a single hub. More info
To support a smart home, we provide robust professional high end networking for home, with wired access points and stable fast wifi to every inch of a home. More info
Why install a professional multitroom AV System?

A Multiroom setup allows you to watch digital television in any room of your home, while having full control of each device in the chosen locations. Additional set top boxes will let you watch different channels on each TV, meaning no one has to miss the shows they love.
All of the equipment, including all your devices, are wired, stored and hidden away in a central racking unit to avoid clutter and ensure your home is kept tidy and organised.
TotalSat have been providing the design and construction of some of the most intelligent solutions for Multi-Room high-end Audio and Visual distribution for many years.
We make media, data and entertainment systems routing and management flexible, stable and invisible. For more information about this service to book a consultation, please get in touch.
If would like assistance with this service, for a free survey or to discuss your specific needs, please use this form to get in touch.